Lancaster County Corvette Club




Celebrating 44 Years
2022 LCCC Events
Sunday, May 22th - Double Autocross at Manheim Auto Auction
​
Sunday, June 26th - Corvettes at Stauffers Show
​
Sunday, September 25th - American Legends Show
​
Event Flyers will be added well in advance of the event. Check back in the coming month for more information!
Monthly Club Meeting, 7:30pm
2nd Wednesday of the month
East Petersburg Fire Hall
6076 Pine Street,
East Petersburg, PA 17520
"Visitors are always Welcome"
Our January 12th General Membership Meeting will be held via Zoom.
​
Members received a link in an email blast on January 6th.
LCCC presented it's traditional donation to the primary charity, Clare House of Lancaster at the December Christmas Dinner Meeting. Above, Clyde Mooney (left), LCCC Governor and Kurt Steidle (right) LCCC President present a check for $5,000 to Kate Knight (second from left) and Mandy Richardson (second from right).
1001 East Main Street
Mount Joy, PA 17552
Sales: 1-877-280-7293
Parts & Service: 717-653-8018
Along with the traditional donation, an additional $3,000 was provided by the club's Christmas Angels project as part of the American Legends Show in October. This money is used to fulfill wish-lists for current Clare House families. In the photo above, members gathered on December 12th to shop at Boscov's Park City. LCCC thanks Boscov's for their support and assistance.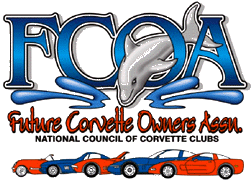 Congratulations Shawn Hoffner of Leola, PA
Accepting the key to his new Corvette is Shawn Hoffner (third from right). Left to right, Clyde Mooney LCCC Governor , Don Nissley seller of winning ticket, Kurt Steidle LCCC President, Hoffner, Judy Miller and Bill Miller representing the Chip Miller Amyloidosis Foundation.
See the YouTube video of the car being presented to Shawn Hoffner - Link
© 2022 Lancaster County Corvette Club