Lancaster County Corvette Club




Celebrating 44 Years




Raffle Car Proceeds Presented at Annual AMERICAN LEGENDS Show
​In the above left photo, Andy Saft representing the Chip Miller Amyloidosis Foundation receives a check for $38,000 from LCCC Governor Clyde Mooney (left) and LCCC President Kurt Steidle (right).
In the above right photo, Mandy Richardson, Executive Director of Clare House Lancaster receives a check for $40,100 from Clyde and Kurt.
​
See the winners list on the EVENT RESULTS page - here
Click on the STOP sign to see our updated links!
1001 East Main Street
Mount Joy, PA 17552
Sales: 1-877-280-7293
Parts & Service: 717-653-8018
Congratulations to Sue Mooney of Lancaster on winning our 2022 Corvette Stingray Raffle Car with the winning number of 298.

Read more - here.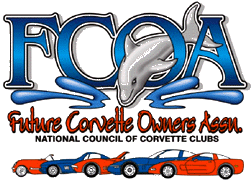 Monthly Club Meeting, 7:30pm
2nd Wednesday of the month
East Petersburg Fire Hall
6076 Pine Street,
East Petersburg, PA 17520
"Visitors are always Welcome"
© 2022 Lancaster County Corvette Club