2021 LCCC Events
Tentative dates for planned events:
​
Sunday, June 20, 2021 - Corvettes at Stauffers of Kissel Hill Show
​
Mid-October 2021 - American Legends returns at a new location - stay tuned for details.
Monthly Club Meeting, 7:30pm
2nd Wednesday of the month
East Petersburg Fire Hall
6076 Pine Street,
East Petersburg, PA 17520
"Visitors are always Welcome"
Currently holding virtual meetings
Practicing social distance, Samantha Kurtz of Clare House accepts the club's donation from Governor Clyde Mooney and President Kurt Steidle.
$7,120 in member donations were collected during the summer of 2020 and presented to Clare House of Lancaster in lieu of our traditional fundraising.
LCCC was recognized by NCCC with the 2020 Roger Clancy Humanitarian Award for our charitable efforts.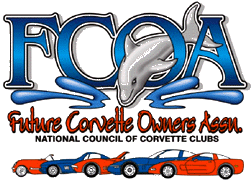 1001 East Main Street
Mount Joy, PA 17552
Sales: 1-877-280-7293
Parts & Service: 717-653-8018