Lancaster County Corvette Club
Celebrating 43 Years
2021 LCCC Events
Sunday, October 3, 2021 - American Legends
Sunday, October, 10, 2021 - Double Autocross at Manheim Auto Auction
FINAL RESULTS ARE POSTED ON THE EVENTS RESULTS TAB.
​
On Sunday, October 3, 2021, LCCC presented checks totaling $57,000 to the Chip Miller Amyloidosis Foundation (CMAF) and Clare House of Lancaster. In the top photo, Andy Saft, CMAF Executive Board Member receives a check for $27,750 From Club Governor Clyde Mooney and President Kurt Steidle. In the bottom photo, Mandy Richardson, Clare House Executive Director accepts a check for $29,250 from Mooney and Steidle.
Monthly Club Meeting, 7:30pm
2nd Wednesday of the month
East Petersburg Fire Hall
6076 Pine Street,
East Petersburg, PA 17520
"Visitors are always Welcome"
Congratulations Shawn Hoffner of Leola, PA
Accepting the key to his new Corvette is Shawn Hoffner (third from right). Left to right, Clyde Mooney LCCC Governor , Don Nissley seller of winning ticket, Kurt Steidle LCCC President, Hoffner, Judy Miller and Bill Miller representing the Chip Miller Amyloidosis Foundation.
See the YouTube video of the car being presented to Shawn Hoffner - Link
1001 East Main Street
Mount Joy, PA 17552
Sales: 1-877-280-7293
Parts & Service: 717-653-8018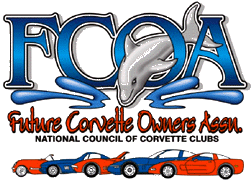 © 2021 Lancaster County Corvette Club