2021 LCCC Events
Upcoming dates for club events:
​
Sunday, June 20, 2021 - Corvettes at Stauffers of Kissel Hill Show
​
Sunday, June 27, 2021 - Double Autocross at Manheim Auto Auction
​
Sunday, October 3, 2021 - American Legends returns at a new location
Monthly Club Meeting, 7:30pm
2nd Wednesday of the month
East Petersburg Fire Hall
6076 Pine Street,
East Petersburg, PA 17520
"Visitors are always Welcome"
Currently holding virtual meetings.
Jim Robert's 12th One Lap of America Adventure Begins
In-person meetings return May 12th!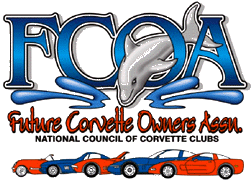 This will be my 12th One Lap and we have raised almost Thirty Five Thousand dollars for the Pa. Breast Cancer Coalition over the years. Make a donation and you can ride along "vicariously" (with your name on the top of the car) on the trip and help a great cause at the same time. The Pa. Breast Cancer Coalition, represents, supports and serves breast cancer survivors and their families in Pennsylvania through educational programming, legislative advocacy and breast cancer research grants.
​
To make a donation and get a sticker on the car, stop in at the store or send to Jim Roberts % West Main Auto, 14 W. Main St. Mount Joy, Pa. 17552 along with who to name on the sticker. Make all checks payable to PBCC for short. You can also visit pbcc.me/donate and donate by using your credit card. Just click on Donate and follow the instructions. Be sure to fill in One Lap of America when asked for title of event.
LCCC was recognized by NCCC with the 2020 Roger Clancy Humanitarian Award for our charitable efforts.
1001 East Main Street
Mount Joy, PA 17552
Sales: 1-877-280-7293
Parts & Service: 717-653-8018
© 2021 Lancaster County Corvette Club